August 6, 2014
The Imperial Life – the best bar snacks in Asheville
Posted by: Doniel Winter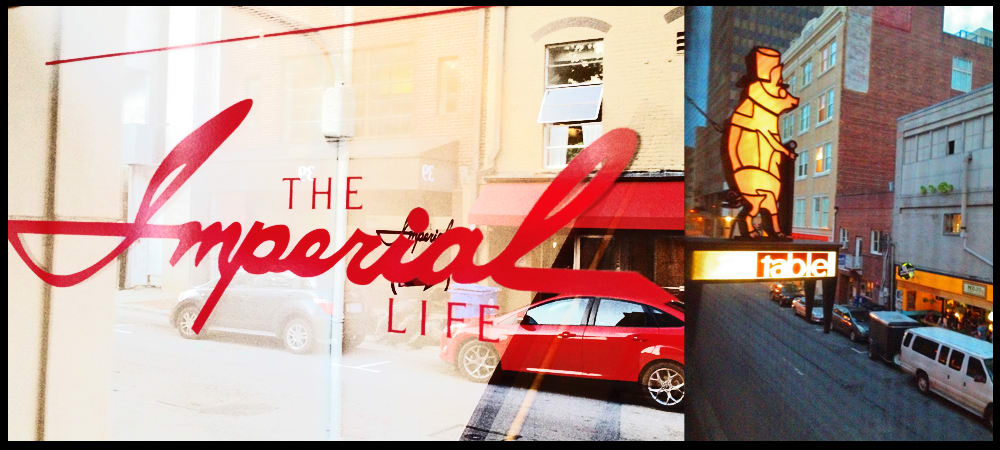 The Imperial Life Bar, located above the restaurant Table, is one of my favorite bars downtown to have a cocktail and a snack. With its second floor location and tastefully marked entrance you might not know it exists, which among bars makes it the best kept secret in Asheville. I didn't know it was there until a few months ago, and I'm really happy that it is, because Imperial Life has the best snacks of any bar downtown.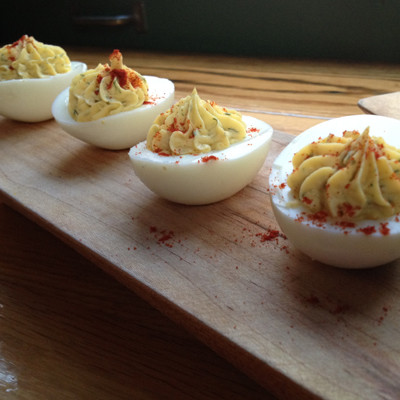 It's 5pm and you're peckish and not sure where you want to eat. You don't want the typical bar fare: giant, greasy appetizers that are really meals in themselves. You want… a little something. Imperial Life should be your first stop. I always order my two favorite dishes: pimento cheese and deviled eggs, both of which are as good as I have ever tasted. I didn't realize what a big deal deviled eggs and pimento cheese are in the South, and Imperial Life doesn't disappoint in this regard. I can also recommend the pickle plate, which included pickled Ranier cherries and pickled rabbit sausage the last time I ordered it. Imperial Life also serves interesting specialty cocktails; listed under "Adventurous" is a drink called Good Intentions (Cachaça, Smith & Cross Rum, Grapefruit, Orgeat, Bitters, Lemonhart 151 Rum) for $13. I am fond their champagne cocktail: a brut sparkler over a sugar cube soaked in bitters. They also have a selection of local brews on tap.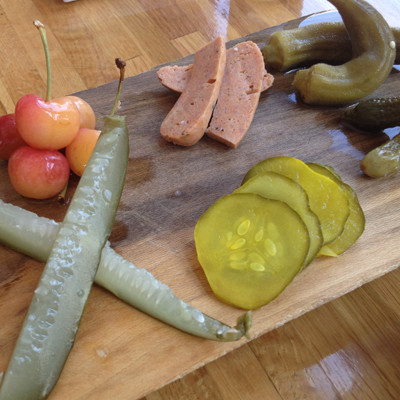 Imperial Life is small – I can't imagine it serves more than 30 people at once, which is perfect. The western and southern walls are windows that open onto the street, so the room feels spacious, airy and full of natural light. The décor is eclectic, a mix of hand hewn wood and custom metal work. The bar fashioned from a repurposed bowling lane. The bartenders are dressed formally, in 2 parts of a 3 piece suit. Vest and pants, if you were wondering. Im not exactly sure what the overall theme is, but it's pleasant inside.
I never leave Imperial Life feeling like I didn't get my money's worth. The drinks are delicious and with the snacks at $3-$5, it's a bargain. Our Rating:"consistently good" Cost: $ out of $$$
Imperial Life is located in the center of downtown Asheville, about a five minute drive from us. Open Daily. Treat yourself to a relaxing weekend in Asheville—Book your next vacation at Asia Bed and Breakfast Spa.
We rate the food in Asheville with the following descriptions: "second to none" is the best food in town. "consistently good" is pleasurable food that never disappoints. 
 "in a pinch" is average and you could be underwhelmed. 

Cost is rated: $ – entrees under $12. $$ – entrees between $13 – $25. $$$ – entrees above $25.