September 18, 2014
Avenue M in Asheville – Good Food No Crowds
Posted by: Doniel Winter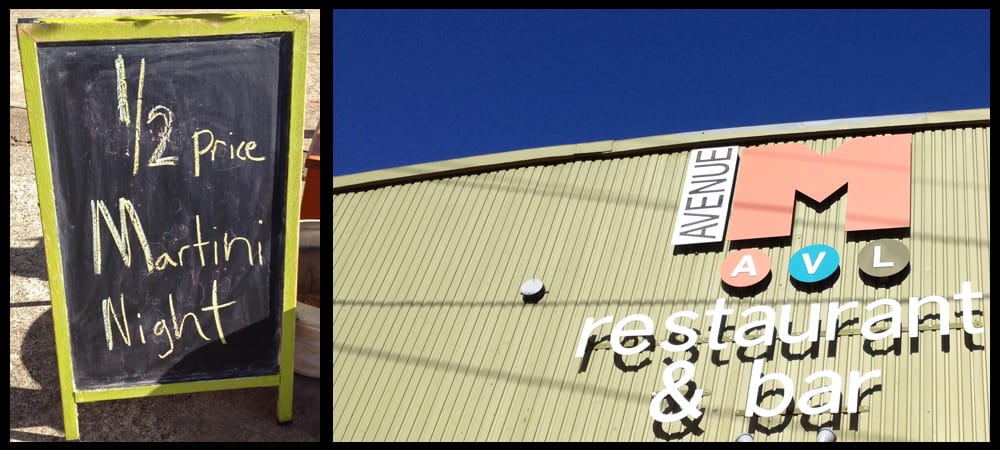 Asheville's become such a popular destination these days that going downtown f or a meal can sometimes be a chore, particularly on weekends – crowds, lines, parking garages at capacity. More often than not, I'll avoid eating downtown if I haven't made a reservation.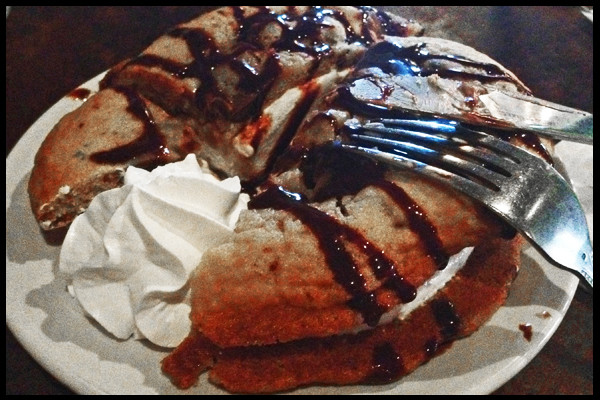 Fortunately for us locals there are a few really good options outside of downtown, and one of my favorites is Avenue M, located just up the street from ASIA Bed and Breakfast Spa. It's a neat building, and inside on the walls you can see evidence of its past – businesses from long ago – including a drug store and paint store. It's first incarnation as a restaurant was The Usual Suspects, which opened about a decade ago and occupied the space for three or four years. I eat there a few times a month, usually at the bar, though seating always seems to be plentiful thanks to a very large outdoor patio. And besides good food and plenty of room, Avenue M is known to locals because of its nightly drink specials, like half price bottles of wine on Wednesdays and half price martinis on Thursdays.
The menu at Avenue M has something for everyone including vegetarian, vegan and gluten free options. And of the 6 or 7 dishes I've tried, all have been tasty, particularly the Moroccan Vegetable Tangine: simmered vegetables spiced with cumin and cinnamon, served over couscous. The Avenue M Deluxe burger is another favorite. Half the time I'm here with my grandmother, a real steak lover, and she prefers the rib eye, which has been perfectly cooked every time. Entrees usually come with a side and a salad. If you have a sweet tooth, and I do, save room for either the chocolate chip cookie ice cream sandwich or the bread pudding, my favorites. Note: the only dish that I was ever underwhelmed by was the Merrimon Medallions, which were not seared enough for my taste. Come stay with us at Asia Bed and Breakfast Spa. Conveniently located less than a mile from downtown Asheville and a four minute drive to Avenue M Restaurant.
Our Rating: $$ and consistently good
We rate the food in Asheville with the following descriptions: 
"second to none" is the best food in town. 
"consistently good" is pleasurable food that never disappoints. 

"in a pinch" is average and you could be underwhelmed.
Cost is rated:
 $ – entrees under $12.
 $$ – entrees between $13 – $25.
 $$$ – entrees above $25.