August 27, 2014
Perfect Snacks for Traveling- Trader Joe's in Asheville
Posted by: Doniel Winter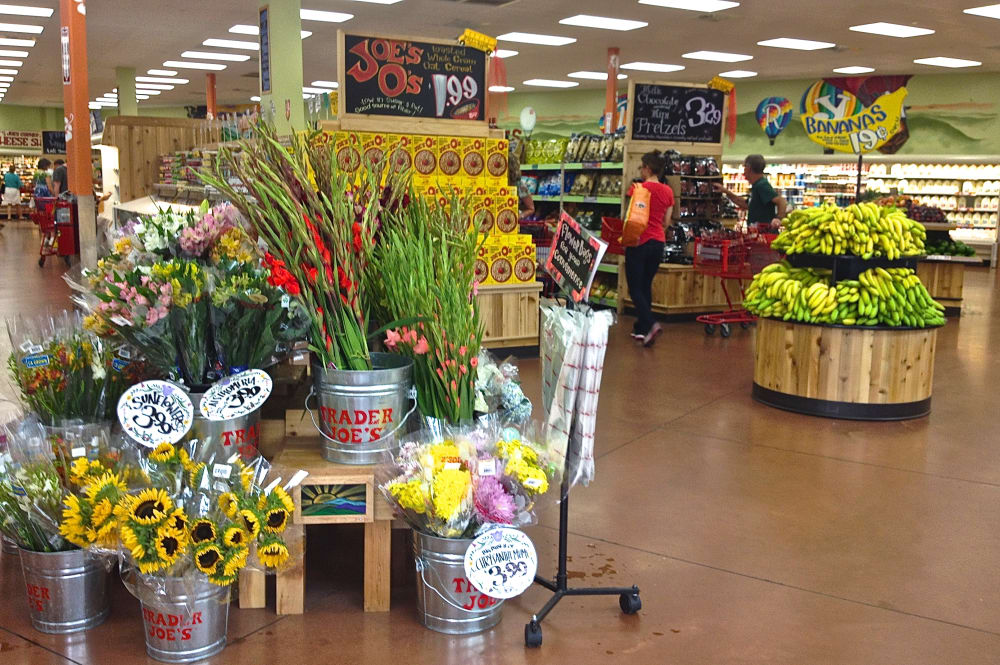 The recent opening of Trader Joe's in Asheville has added a welcomed convenience for us and our guests, especially the one's that have a Trader Joe's near their home town and know how great the products and prices truly are. We always enjoy getting a new recommendation like Frozen Chocolate-Covered Banana Bites from Rick and Meredith, Washington DC. It is a 5 minute walk from Asia Bed and Breakfast Spa and the best place to pick up good quality snacks for your room's mini-refrigerator, to satisfy late night 'munchies' after a good sauna. And TJ boasts a "no additives and preservatives" policy and leans towards health-conscious food.
For guests that have come to Asheville to take advantage of the many hiking trails, river rafting tours, and other outdoor adventures, Trader Joe's makes for a perfect stop to pick up easy eats like trail mix, chips, fruit, and granola bars. Our go-to picks include Just Mangoes (dried and unsweetened), Peanut Butter Filled Pretzels, and Roasted Plantain Chips (a savory alternative to the traditional potato chip). There's also fresh fruit pre-cut like melon and pineapple. The Garlic Hummus is tasty with their crackers or pita bread and many of these items are under $3. You'll be amazed how far an Alexander Hamilton will go!
If you've got a sweet tooth, which is often the case with us, the Turbinado and Sea Salt Chocolate-Covered Almonds will more than satisfy. For a real treat nab a box of Green Tea Mochi Ice Cream— 6 perfect little balls of creamy ice cream wrapped in mochi (refined and pounded rice). A delicious dessert for two! Note: They melt quickly and taste best very frozen. Come stay with us at Asia Bed and Breakfast Spa! Trader Joe's Open Daily 8am-9pm.