October 4, 2014
My Favorite Face Wash-Eminence Strawberry Rhubarb Scrub
Posted by: Doniel Winter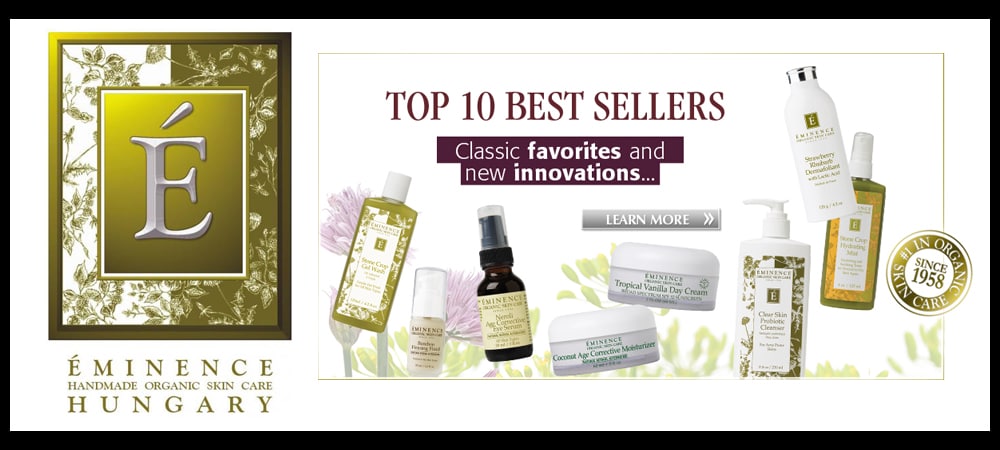 Strawberry Rhubarb Dermafoliant is the official name of this amazing Eminence Organics product. But the word dermafoliant is a mouthful and a little scary, so we'll just call it Strawberry Rhubarb Scrub. This little bottle has a permanent home on the shelf next to my shower— so I can grab it while showering. Every morning I start my day by pouring a nickel size amount or this fine white powder in my palm, adding a little water and then applying it onto my face in gentle circular motions. My skin feels very smooth and clean and I've noticed I have fewer blemishes since I switched from using Eminence Stone Crop Wash Gel. The reason why I switched from the gel wash to the dermafoliant as my daily cleanser is by the recommendation of Chrystel, our esthetician. She believes this is the best product Eminence Organics makes and uses herself as her daily cleanser.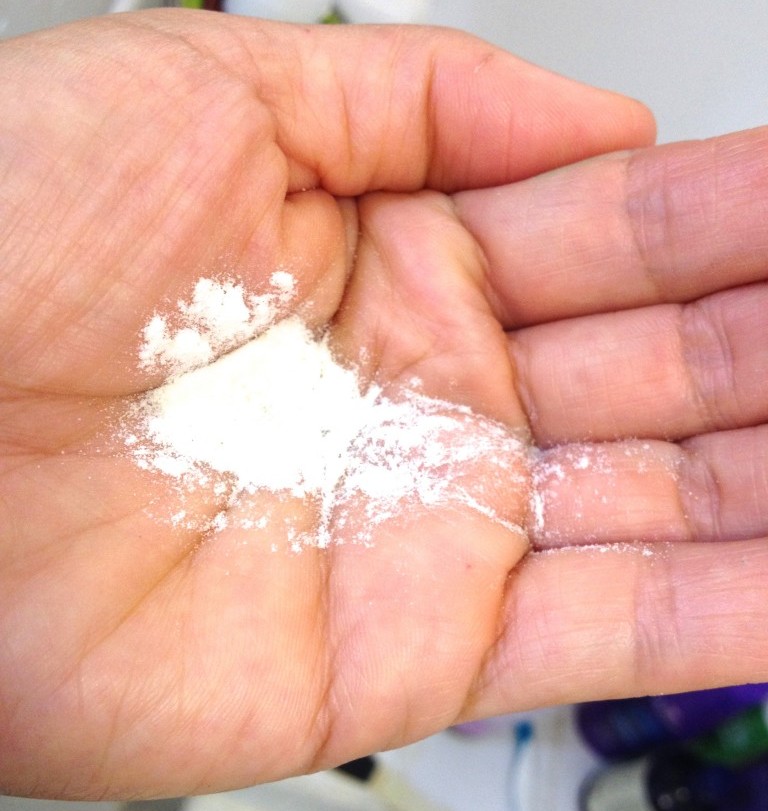 This product is made of rice powder and lactic acids and acts both as a cleansing agent and an exfoliant. Eminence Organics is known for its high quality products that come from organic farms. Chemical-free. In my opinion it's always a good sign when the ingredients of a product are words that you know. You don't have to be a chemist to understand them. Here's a breakdown of what's in it:
Strawberry- a natural astringent with Salicyclic acid that acts like a natural exfoliant.
Rhubard- contains ascorbic acid and vitamins that smooth the appearance of wrinkles.
Lactic Acid- removes unnecessary dead skin cells and unclogs pores.
Rice- gently exfoliates.
Chickpea flour- contracts pores and soaks up excess oils.
Oats- cleansing component.
Thermal Mud- source of trace minerals that support skin functions.
Biocomplex- promotes anti-oxidants, vitamins, coenzymes to support anti-aging and overall appearance of skin.
Appropriate for all skin types.
4.2 oz./120 ml
When our guests at Asia Bed and Breakfast Spa choose anEminence Organics Facial it starts with the Strawberry Rhubarb Dermafoliant. It also includes relaxing compresses, shoulder, arms, and hands massage and an Eminence mask, serum and moisturizer; followed by advice unique to your skin's needs from our highly skilled esthetician, Chrystel.